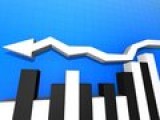 There is one major error that many local businesses make after getting their website on the internet.   They are under the impression that having a website is what's mainly required to start growing their business online.  Certainly that's not the case, because the key to online success is to have a high website conversion rate.
It's pointless having a website on the internet with regular visitors, if they are not converting into customers. With that in mind, here are 7 website optimisation tips that can substantially boost your business online: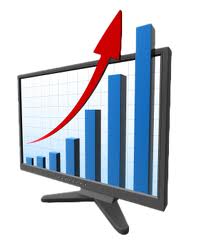 Conversion Rule #1 – Appearance Impact
The way your website is laid out is crucial. Does it appear easy to read and understand? And when someone visits your site, do they have to click around to find specific information?   The point is if you want to increase your website conversion rate, you need to make it as user-friendly as possible to your visitors.  For example, details such as location, prices and opening times should be easily accessible on your site.   No doubt, a site with an easy to follow layout creates a positive impact.
Besides, it's advisable that your site has your contact link above the fold.   What I mean by that is when a visitor lands on your website, they shouldn't have to scroll down to access your contact details.  It must clearly appear towards the top of your site, particularly on your home page.
What about your website content?  Does it appear chunky or in short paragraghs for easy reading?   The thing is if potential customers land on a website and content is marshed up in chunky paragraphs, it's very likely they'll exit very quickly.  Because the site will give the impression it does not provide easy reading format but too much work to go through information.
And there should be relevant graphics on your website representing the nature of your business. For example, scissors for a barbar or helmet representing  a builder. Visual images do not only consolidate appearance, but they provide instant message and emotional connection to targeted audience. The point is a positive appearance is certainly a key ingredient to increase website conversion rate.
Conversion Rule #2 – Headline Ignition
Is your headline captivating and communicating directly to exactly the customer's problem?  And how it can be solved?  To market business online, your headline must get the visitors attention by speaking directly to their problem. You have to psychologically get inside the head of someone on the internet searching for your offer.
It's about putting in front of a customer exactly what they are looking for regarding your service.   In other words, what's a visitor of your site looking to find to conclude you can fulfil their needs rather than someone else?  Let's give an example of a bad and good headline.  I'm using two headline examples (below) about a "Plumber" based in the local area of "Romford".
(A) Bad Headline Example:   Plumber Based In Romford – Established 1994.
(B) Good Headline Example:   24 Hour Plumber Based In Romford.  No Fix, No Fee. Guaranteed To Arrive Within The Hour.
The second headline (above) is great and ideal for website conversion optimisation.  Because it highlights the benefits to the customer who picks the service.  'No fix no fee' is a great benefit for someone who is looking for a trustworthy Plumber.  And in terms of internet marketing,  this type of method can be applied to any local business.
Conversion Rule #3 – Background
On your website, is there any background information regarding your credibility as a genuine business?   In your local area, how long have you been established?  Any pictures of your premises or staff members appearing on videos?  For instance, a Beauty Therapist based in Romford local area could include on their website interior pictures of their premises. Certainly, establishing excellent business credibility and trust is a great way to optimise your website conversion rate.
Conversion Rule #4 – Bullet Points
When visitors access your site, they read your headline and generally scroll through bullet points prior to reading the rest of your contents.   The question is do you highlight on your website in bullet points the key benefits of your products or services?    By outlining major benefits of your business in bullet points will make you really stand out and grab the attention of potential customers.
Bullet points should really focus on key "benefits" not "features".   Let me use a house as an example:
A double glazing window is a "feature" of a house.
A double glazing window offers the "benefit" of high level of safety and security to a house.
By highly focusing on explaining "benefits" of your business to your site visitors rather than "features" will ultimately enhance your website conversation rate.  To sell a service or products, ask yourself what benefits will someone get from using them and you ahead of your competitors?
Conversion Rule #5 – Special Incentives
To successfully market business online, consider what makes you the best choice ahead of your competitors.  Is it price?  Is it special irresistible offers?
24 hour call out
40% reduction – first haircut
First lesson – Nothing To Pay
Half an hour without paying on your first massage
Special offers is the best way to attract customers to your local business, whatever you need to say. So offer some incentives, particularly for the first time they come to you.
Conversion Rule #6 – Comments
Regarding your business, are there testimonials from previous customers?  And I mean comments from past customers. As testimonials create social proof to people searching for a local business that past customers are satisfied with the level of service received.  You can paste video, audio or written customer testimonials onto your site. But video testimonials tend to be generally more powerful in terms of improving website conversion rate.
Conversion Rule #7 – Attention Grabber
The minute a visitor gains access to your site, does it really grab their attention? Your site needs to communicate to your prospects about their problem or pain point and that you have the solution. You need to create an emotional connection. Explain the benefits of using your business ahead of your competition in your local area.
Having a high conversion rate professional website is certainly the basis for your longterm business success online.   Until next time!