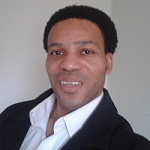 Welcome to my blog. The purpose of this blog is to provide quality internet marketing tips for local small businesses looking to grow and profit online.
I'm based in England, UK.  My background is in marketing, sales and personal development. Consequently,  it gives me the inspiration and motivation to create this blog specifically to help local small businesses grow on the internet.
Marketing your business online is certainly a great way forward to acquire massive growth and be highly profitable.  Those days when consumers check local directories or phone books to search for businesses have seriously diminished…
Because nowadays the internet is predominantly where consumers visit to search for information.  As a result, businesses are now jumping on the internet bandwagon to generate customers.  You certainly don't want to lose out to your competitors.
If you are a local business owner looking to grow your business online, please feel free visiting this blog for internet marketing information.
To your success,
Shefiu Francis
Note: For our marketing services…
visit: http://websiteleadspro.com