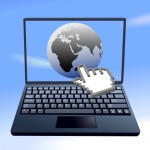 There is no doubt that running a local ppc advertising program for your business can be successful if properly set up.  Unfortunately, there are many marketers online that end up in the ppc advertising graveyard for making  costly mistakes in setting up a campaign.  And if you want real success with this marketing method, here are some of the most common blunders you need to avoid:
Not Tracking Campaigns: Failure to track results of your local ppc campaign is certainly a costly clanger  to avoid.  PPC is not just about getting started and expecting  things to run smoothly without tweaking.   For you to ensure that your investment is not going to waste, you need to regularly keep an eye on the results you get from your campaigns. Google Analytics is a popular tracking tool to use. This way you can accurately discover what's working or not and gauge your return on investment (ROI) accordingly.
Not Being Authentic: For your local ppc advertising program, also make your ads unique and original.  Although I'm stating the obvious here. But not being authentic makes your ads less effective because you simply won't stand out from the crowd.  This is certainly a major slip up by many online marketers. And as more businesses nowadays join the internet marketing bandwagon, making your ads different from others is even more important than ever.  I know it sounds easier said than done. But you can look at the pay per click ads that feature regularly and successfully in your niche, then create a unique version for your own campaign.  You simply need to tell your target audience why they should buy into you rather than your competition.
Not  Researching Keywords: Failure to do proper keyword research is undoubtedly the most common mistake amongst online marketers.  By not using targeted keywords for your local ppc campaign, the right potential customers will hardly find you online.   You could end up spending a fortune targeting people to your website with little or no interest in your offers.  You can easily save yourself unnecessary hardship by thoroughly doing your keyword research before investing your money.
Not Linking To Relevant Landing Page: Being able to generate quality PPC traffic is important. But linking your PPC traffic to a highly relevant landing page on your website is also crucial. Why? Because otherwise you'll quickly turn off the interest of potential customers and get very low conversion rates. When people click the link inside your advert, they expect to be sent to a relevant landing page. So, give people exactly what they want and your business online will greatly benefit in return.
Not Adding a Phone Number: For local PPC campaign via the search engines (like Google Adwords), put your phone number inside your ad copy. Otherwise you can lose a ton of business. You see, there are people on the move that will find your ad copy on their smartphones. By including your phone number, it will appear with a 'Click to Call' feature on a smartphone. This encourages calls to your business and makes it very convenient, quick and easy for mobile users to call you. Alongside your phone number, you should of course always include a link to a high converting landing page to help you capture more paying customers.
By avoiding these common blunders, you can acquire high quality local ppc traffic and customers to boost your business.  Your comment regarding this post would of course be welcomed.