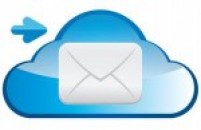 Do you know that statistically, 98% of website visitors will leave without taking any action such as making a purchase? Imagine having a 'Set-it & Forget-it' Email Autoresponder system that effectively solves this problem to help grow your sales?
Then I have some good news for you as a local business owner. More importantly, you can highly gain more paying customers and increase your sales automatically. And if you are anything like me, you probably want to automate things as much as possible.
So, let me further explain what exactly is Email Autoresponder?
It's basically an Email Marketing system that allows you to create and send follow-up email messages to your target market on autopilot. Besides, it helps you to automatically capture targeted leads and build a list of paying customers….
You achieve this by adding email Autoresponder 'opt-in' form to your web pages. For instance, your website visitors complete an 'opt-in' form in exchange for your valuable incentive or free gift. You are then capturing hot leads that easily convert into paying customers.
You can simply generate regular business 24 hours a day, 7 days a week, 365 days a year on autopilot.
Perhaps you are now wondering how effective is email marketing in today's competitive business world? Well, here are some valuable stats:
Most consumers, 74% prefer to receive marketing messages through email rather than any other form of communications. (source: Merkle).
That might be why another majority – 66% of consumers have purchased something online as a direct result of an email marketing (source: Direct Marketing Association).
At the beginning of last year alone, the total number of email accounts worldwide was 3.6 billion. Of those accounts, 91% of email account holders checked their email every single day. That's a lot of consumers to reach via email marketing in a short period of time. (Sources: Radicati & ExactTarget).
Email marketing has a better ROI (Return On Investment) than any other form of marketing at 4,300% (source: Direct Marketing Association)….
Imagine what effect this can have on your business, using email Autoresponder?
And of all devices used to open emails, there is just one that overtakes a quarter of the market all on its own. The fact is 25% of all emails opened on mobile devices are on an iPhone. (source: Email Client Market Share). But why is this important?
Mobile users nowadays highly access emails on their Smartphones. This means you can now easily and instantly reach potential buyers who are not just tied to a computer, but also via mobile…
Having said that, it's important to make both your business website and email marketing campaigns mobile-friendly. As 69% of users will delete emails that they can't open or view properly on their mobile devices (source: Litmus). Besides, 6 in 10 users who visit a mobile-unfriendly website will leave and go elsewhere (source: Google).
You see, without doing email marketing, you are potentially losing many sales….
And when done effectively, it can take your local business up to a whole new level. Don't let your competition leave you behind.
Hope you find this post very useful. You can actually get further information here about Email Autoresponder and follow-up system to generate more leads and sales on Autopilot.