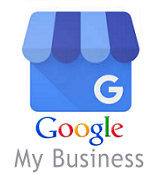 One major ingredient for growing your local business online is making sure you are easy to find. I recently had a chat with a local gym owner struggling to generate more revenue via the internet. He didn't realise that his Google My Business profile score was very low, which consequently was losing him business…
So I offered to help fix this and other relevant problems for the gym owner, which led me to write this content. Getting highly found online in this competitive business world is certainly not easy to achieve. The whole process of helping your company stand out from your competitors can be both time consuming and one big challenge.
Are you effectively on Google My Business?
The good news is Google My Business has helped local businesses gain more exposure and convert more local prospects into paying customers. This local listing platform helps to attract more consumers in the areas where they may be searching for your type of product or service…
In fact, Google My Business (3-pack) shows up in search engines to people searching online for local businesses. 3-pack is the 'Maps' listing on the first page of Google local search results. It mainly displays the top 3 ranked local businesses for a keyword phrase, including their contact information.
The problem is, there are still millions of local businesses that have not yet capitalised on this critically important marketing platform.
Here's how to get Maximum (100%) Profile Score
What it takes to really turn Google My Business into a profit machine is to complete your profile page, add as much information as possible, and optimising it for higher rankings on the search engines. But most local businesses struggle with that very first step of completing their profiles. Actually, very few business owners are completing their profiles to 100%. However, if you are looking to get the best results, this step cannot be ignored. The following few tips will help you get started on the right track:
Ensure Your Business is Listed
Of course, before you can focus on achieving a 100% score, you need to first make sure you are listed on Google My Business. Find out by typing in your company's name, address, or phone number into Google search and see if anything comes up. If so, you know you are listed and you can proceed to completing and claiming it. If it's not listed, you want to create a listing for your business as quickly as possible.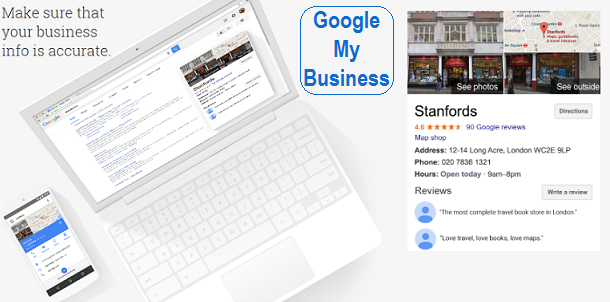 Complete Your Business Profile
If you would like to achieve a 100% score, you are going to need to make sure that your profile is fully and accurately filled out. First, complete all the required fields. This actually contributes towards a great bulk of your score. It includes fields such as:
• Your company name as used in your everyday real world business
• Your physical address
• Your local phone number
Important Note:
Filling out the above fields (Company Name, Address & Phone Number) represents your business citation. It's absolutely important that your citation is exactly the same across the internet. Because making any changes (e.g. changing your phone number) creates inconsistency and diminishes credibility in the eyes of Google. Hence this will have a negative impact on your rankings in Google local search results. In other words, you will effectively be losing out on potential customers. So, make sure your citation information filled out is exactly the same everywhere online.
Once you complete the basics, you get additional score points for listing:
• Your company website address
• Your company email address
• Hours of operation
• Payment methods
• Detailed description of your business
• Pictures and Videos
• Appropriate categories
• Strategic keyword placement
• … and more
Conclusion…
You can be assured that the whole process to achieve maximum (100%) profile score is really simple to do via the Google My Business dashboard. Simply log into your account and take a look to see what should be your next step. There is a profile completion bar that's shown on the dashboard to give you an indication.
Completing your Google profile will certainly help towards boosting your rankings and visibility in local search engine results which can ultimately bring you more customers.
Please be Aware: To highly rank and maintain your site on Google My Business, there are updates, maintenance and technical aspects of it you have to keep doing. It's a never ending process. So, unless you have the time to keep on learning this stuff and doing it yourself, you would be better off hiring someone. Obviously, we cannot cover all the ins and outs from this single post. What we cover here is just a piece of the entire pie and will help give you a solid foundation on Google.
By the way, if you have not yet claimed your own Yelp business page or you are not aware of its huge benefits, click the link here. Yelp listing is also very crucial and boosts your Google listing in taking your business to the next level. Should you have any queries about this information or if you would like us to entirely manage your Google My Business presence, feel free to get in touch.