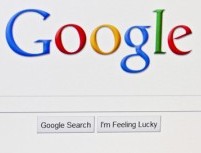 Every local business should have a Google Places listing. What is Google Places? It's a Google database of businesses that connect people to their places of interest, products or services. Internet users can rate and share businesses from this format which is one reason physical businesses need to know how to get on Google Places. And you can reach many Internet users fast and easy for free.
Here is how to get on Google Places:
Go to www.google.com/places and click the  "Get Started" button…..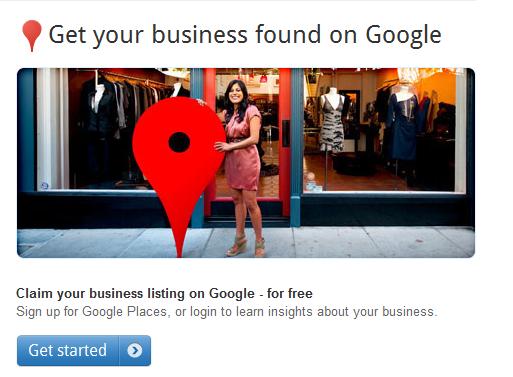 (1) The next step is to login with your Google Account (e.g. Gmail).
(2) If you don't have a Google Account, click the 'Sign-up' button to create a new account.
(3) Once you've gained access to the login area, fill out the fields accurately and completely. It is best if you are able to fill out every field. This data can be edited at a later time if necessary.
(4) You will be asked if your business already exists. You can either click "Claim listing" or "Add listing".
(5) If you do not have a business listing, you will fill out your business information as thoroughly as possible. This is where you get to add photos, videos, your logo, days and hours of operation, methods of payment accepted and other pertinent information about your business.  Check it over and make sure it is accurate and then click "Submit".
(6)  It is time to verify your listing for Google Places Account. You can choose to verify by phone or snail mail. Phone verification is of course faster than waiting the possible 2 or 3 weeks for mail verification. Click "Finish".
(7)  If you use phone verification you will be on your Dashboard. A green box will generate to inform you that you are receiving a call from Google and you will have to enter your PIN. Make sure your phone is nearby so you can quickly get this done. If you miss this call, you will have to request a new PIN.
(8) You will enter the PIN given to you either by phone or mail in a small box under "Your Businesses".
(9) When your Google Places verification is complete, a link will generate on your confirmation page so you can view your business listing on Google Maps.
These are the basics of how to get on Google Places. Just be sure that your information is accurate before moving on to the next pages and don't miss that PIN phone call.
In addition, you can learn how to get your business highly ranked on Google Places. Visit the above link to find out more and please feel free to leave any comment. To your success!