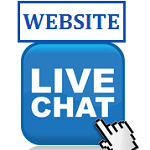 If you are looking to provide 'Live Chat' support on your website or open to the idea of setting one up, this will help you get started. There are of course a number of ways to convert more website visitors into customers and this is certainly one of the useful options out there that's worth considering.
Depending on your type of local business and the resources you have in place, providing 'Live Chat' on your website may not necessarily be suitable. But if it's something that you can accommodate into your business strategy, then you should find this information valuable.
If you spend money on advertising campaigns to drive visitors to your website, I recently wrote a relevant article about live chat benefits and why it's useful for local businesses. But here are some key tips…
How To Effectively Provide 'Live Chat' on Your Website
Be Quick in Your Responses
The fact is people like 'Live Chat' as it offers a convenient and instant way to get in touch live with a real person for FREE!. You must have the right chat Agents and infrastructure in place in order to provide quick immediate responses. And keep your replies as brief as possible (without fluff) for quick time-effective interactions with people.
Have Capable Agents in Place
A key part of 'Live Chat's ability to increase website conversion rate is to have people in place who are knowledgeable about your product or service. Besides, you need fluent communicators who can solve customer queries effectively. So make sure your Agents are well trained. If you are outsourcing chat Agents, then provide them with knowledge base and FAQ content for dealing with common questions.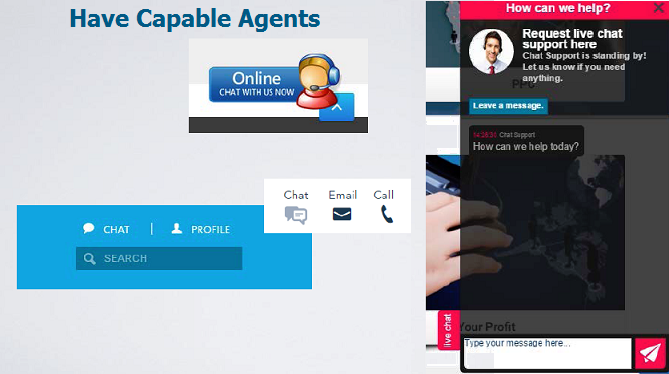 Doing 'Live Chat' In-House
Using existing employees as chat Agents is of course a way of doing 'Live Chat' in-house. The good thing is you or your existing staff members are already knowledgeable about your offers. Therefore if you already have resources in place internally to provide the service yourself, why not take advantage? After all, the end result is you will be regularly getting more customers.
Your staff can operate your chat service on a rotational basis. For example, have someone operate your chat system for 2 hours at a time. Alternatively, have someone doing the job full-time. Just make sure that whoever is the chat Agent on duty is fully dedicated without getting distracted with other tasks. As lack of responses or quick replies to 'Live Chat' enquiries will obviously have a negative impact on your business.
Hiring Outsourcers For The Task
You may simply outsource your 'Live Chat' service. This is a great option if you don't already have employees available to use as Agents or you are too busy to do it yourself in-house. It's very affordable. But more importantly, the ongoing sales revenue you will gain is far greater than the low cost of outsourcing. Imagine highly multiplying your sales.
Besides, a hired chat Agent will be focused on this one task. They won't get distracted with other tasks that employees may possibly experience. If you choose to go down this route, remember to provide your outsourced Agents with knowledge base and FAQ for solving common customer questions. Sometimes an outsourced Agent cannot answer a question during a 'Live Chat'. What happens then? No problem. They take a message on your behalf and forward it to you for a reply.
Include Screen Notification Feature
Your website chat system should include notification feature. This will automatically notify you on your computer screen when receiving new 'Live Chat' enquiries. You can therefore avoid missing out on customers.
Maximise The 'Live Chat' Experience
Focusing on conversion is always important. The point is: you need to test, test and keep testing your chat service! It could be about level of response rate, quantity of leads captured daily, levels of sales per day and so forth. Find out what's working or not for ongoing improvements. Look for emerging patterns such as what common questions keep coming up. Then based on your findings, make necessary ongoing improvements.
Be Aware of Peak Traffic Times
Not many businesses will be able to employ or provide 24-hour a day, seven days a week 'Live Chat' support. Therefore you need to be aware of when traffic peaks on your website in order to effectively allocate your resources. Knowing this will allow you to have someone dedicated in place during peak times.
Offer Warm & Friendly Chats
Your chat service should be a warm, friendly and great way to help you connect with your customers. So, use the opportunity of being in this situation to not only build excellent rapport with people, but go the extra mile to meet their needs. As a result, satisfied customers will come back to you for repeat business or give you referrals.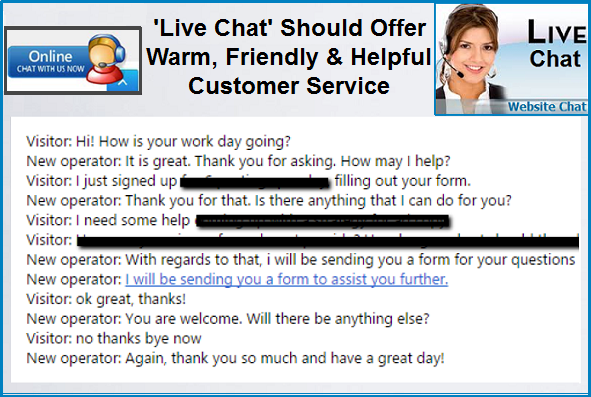 Provide 'Offline Mode' Contact Form
When you are unavailable for 'Live Chat' support, turn your chat box into offline mode. Make sure your chat box has a contact form. People are then allowed to leave messages with their contact details (name, email etc). So you are still able to capture leads (from your website) when your 'Live Chat' service is offline.
Optimise 'Live Chat' For Mobile
These days with many people visiting websites on their mobile phones, your chat system must be accessible on mobile devices. If not, you'll miss out on a lot of chat enquiries from smartphone users. Besides, if you are outgoing and would like to respond to 'Live Chat' enquiries (while on the go), ensure you can do this via your smartphone. As this provides the flexibility to be away from your desktop computer and still access your chat system. The point is you and your website visitors should have access to your 'Live Chat' via mobile devices.
Conclusion…
I hope you find this valuable to effectively set up 'Live Chat' support on your website. You can also access live chat benefits through this link and learn why it's a useful system, particularly if you are spending money on advertising to generate customers. Best wishes!