If you have a local or small business, one of the best ways to increase traffic to your business is by having a blog. It is an online marketing strategy that helps you connect with potential as well as existing customers. Thus, you have to learn how to write a good blog if you want to give your business that extra edge over your competitors.
If you don't already have a site, you can Create A Blog by clicking this link (including profitable tips). I can remember clearly when I wanted to write my first ever blog, I didn't even know where to start. At the time, it was a bit daunting to be honest. And I suppose that's the way it is with most of us when embarking on a new adventure.  Now, let me outline some valuable blogging tips: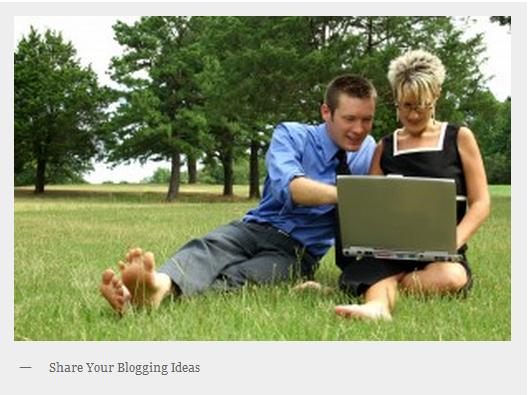 1. Choose A Relevant Topic
Write about a topic that specifically relates to your business and targets your readers. Think about the people who will read your blog and determine your goal for the blog.  Is the goal to reach only current customers or to add potential customers?  Always write informative articles that appeal to your target market such as 'how to' tips or even testimonials and make them not only informative but interesting as well.
2. Appeal To Your Target Market Emotions
Include the pathos rule in your writing, which is to make sure you appeal to your target market emotions. It's the way you relate to your customers to build relationship. Your reader must feel an element of trust when they read your business blog. So, don't be afraid to include personal experiences and motivational appeal to build connection.
3. Apply The Ethos Strategy
Use the Ethos strategy when you learn how to write a good blog. What exactly does this mean? Plain and simple it's about showing your customers that your blog is reliable, credible and trustworthy. People respect you more when you can show an authoritative figure that they can trust who provides valuable information.
4. Create Concise And Error-Free Content
For easy reading, write your content in concise paragraphs and accurately. Creating a blog that's untidy with grammatical errors, typos and spelling mistakes is simply a recipe to turn off potential customers. Providing a well presented blog content indicates that you run a quality business and care about what you write.
5. Use Interesting Media
Don't write and publish a blog post entirely text based. Because content alone can be perceived as boring by your readers.  For instance, you can upload images to your blog for better appearance.  And if you require images, visit websites like istockphoto and stock.xchng to find suitable ones for your content.
6. Encourage Visitors To Leave Comments
Another way of how to write a good blog is to encourage your readers to leave comments. Because this will help you develop your writing skills based on their feedback.  And always respond to your customer's comment, even when you receive negative feedback. This is a way to let your readers know that their opinion counts.
7. Write SEO-Friendly Blog
For people to easily find your blog on the internet, you need to optimize it for the search engines. And that means writing 'keyword-related' articles on your blog for local SEO benefit. Also update your blog regularly to maintain interest from your readers and boost your SEO as a result.
I genuinely hope you find this post useful on how to write a good blog. For some key Profitable Blogging Tips or How To Create A Blog, click the link here. Anything you would like to say on the subject matter?  Your comment would be appreciated.