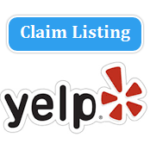 Have you claimed your business listing page on Yelp website and do you know the major benefits of doing so? If you are not aware of this site, it's a huge online local directory where customers go to write a review about the local businesses they visit or use. See here why claiming your Yelp page is so important for your growth…
Claiming your business page on Yelp will help you to get more online traffic, leads and paying customers. It also helps you develop as well as improve your business reputation online. And here are key reasons in more details for your benefit:
Manage Customer Reviews
Providing you have claimed your business page on Yelp, you can start responding to customer reviews. You will be able to make responses publicly or privately to each customer. By responding to customer reviews, it gives the impression that you care about their feedback and providing quality customer experience. This helps you generate more positive reviews such as 5-star. Hence more prospective customers who find your business will end up buying from you.
Tackling Negative Comments
By claiming your Yelp business page, you will be in a position to defend yourself if someone posts a negative comment on it. Imagine being able to protect your reputation by responding to a negative feedback and turning the situation around. Imagine possibly having a bad comment removed completely. The point is you can avoid losing out on a ton of customers.
Benefits of Adding Multi-media
Including multi-media such as online videos and photos on your Yelp page makes your business appear very professional and provides a great customer experience. Studies have shown that profiles which include multi-media content highly convert more customers than profiles without. Furthermore, your profile becomes more friendly and personal when customers see things like videos or photos attached to a business response.
Optimising Your Business Info
Once you claim your business page on Yelp, you will be able to edit your business profile information and optimise your listing to appear higher on Yelp's results. With people using this website or landing on it to find businesses, it is imperative that your profile information is accurate and up to date. This will show prospects how much you care about your online presence. Optimising your listing also makes it easier for your target market to find you which consequently brings you more exposure, leads and ultimately more paying customers.
Capturing Your Unclaimed Leads
Claiming your Yelp business listing helps towards improving your visibility in the internet search engines, which then allows you to capture unclaimed leads that are being generated through this massive online local directory. You have the opportunity to get your piece of the pie instead of entirely losing out to your competitors.
Widget Benefits for Your Website
You will receive several free widgets from Yelp which you can put on your business website. A widget is a small badge that shows your Yelp reviews. As reviews help customers to make buying decisions, having a Yelp widget will help you convert more customers through your website.
Click here to include your business on Yelp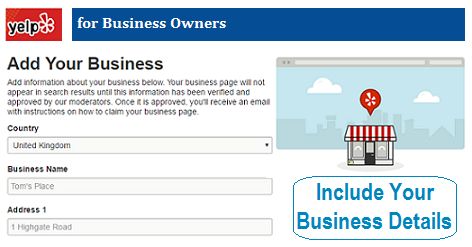 Claim your Yelp business listing page here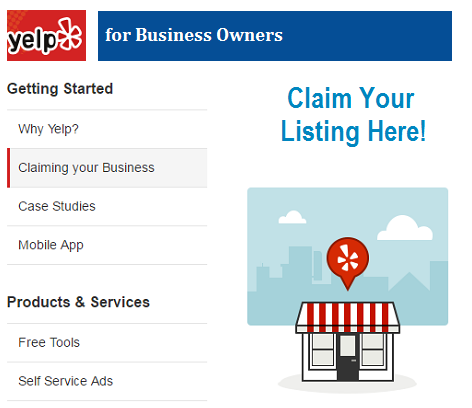 My Last Words…
Claiming your Yelp business page provides valuable incentives to grow your local business. You will have the ability to edit your business details, manage reviews, add multi-media content like online videos, offer great customer experience and so much more. By also optimising your profile and utilising Yelp's tools to the maximum will consequently provide a lot more exposure, leads and paying customers.