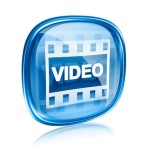 Have you jumped on the bandwagon of video marketing for your local business? Are you effectively taking advantage of the massive opportunity it provides? If not, you are easily leaving a lot of money on the table. But what makes this online medium a profitable monster?
It's no secret that video is hot! In fact I was recently dining at a local restaurant and had a chat with the owners about Video Marketing for business….
They were literally blown away – seeing how this can hugely increase their bottom line. So I thought I should share with you the key benefits of using videos in your business and why now! But firstly, here is a short (2-minute) video…
More Powerful Than Written Words
Statistically, a 1 minute video is worth 1.8 million words to a person (Source: Forrester Research's Dr. James McQuivey). Now imagine how much time-consuming and effort it will take you to personally write 1.8 millions words?
The point is using videos is a very effective way to quickly and easily feed information to your target market. And it's also regarded as the most engaging medium out there. So, it leads to higher conversion rates than other types of marketing media.
Videos Get More Buyers Attention
Videos are highly attention-grabbing and therefore people are more likely to buy from you. In fact, 64% are likely to purchase from an online retail site after viewing a video and visitors viewing videos stay on a site an average of 2 minutes longer than those who don't view videos (Source: Comscore).
In addition, 85% of people in general are more likely to purchase a product after watching a product video (Source: Internet Retailer). As videos provide images, pictures, sound and so forth, they are extremely captivating. They also present a much more entertaining, memorable and educational message to your target audience.
Videos Highly Increase Sales
Whatever type of business you run, you would want to generate more customers and of course more sales. With that in mind, video marketing increases sales by up to 40% (Source: Invodo). The percentage increase in some cases is even higher.
Search Engine Major Effect
Videos stand out from the crowd (of competitors) on the search engines. As they appear in thumbnails. For this reason, they produce high conversions in terms of SEO (Search Engine Optimisation)…
For example, imagine your video ranking on the 1st page of Google? The point is a video thumbnail is easily seen and eye-catching to consumers.
So by having a video showing up on Google search results, you will highly stand out from your competition. Thus you will gain a lot more customers.
Youtube Major Effect
Unless someone is living under a rock, they are already aware of Youtube. You see, over 1 billion unique users are visiting Youtube every month. They are in the top 3 biggest search engines in the world…
100 hours of videos are uploaded on their platform every minute. Over 6 billion hours of videos are watched on their platform monthly (Source: Youtube). So, video marketing is here big time and why not get your slice of this huge pie?
Future Traffic Boom
Videos will provide 79 percent of all consumer internet traffic by 2018 (Source: Cisco). Therefore if you are not using online video to market your business, you are potentially missing out on a lot of traffic. And now is a good time to start.
The Viral Impact
Videos are shared 1,200% more times than text and link combined (Source: Simply Measured). Besides, 92 percent of mobile video viewers share with others. (Source: Invodo). Imagine your video being shared by people and it goes viral? This means more traffic to your offers for free and more sales.
Boosting Brand Awareness
In the UK alone, branded video content reaches almost half (46%) of all UK internet users. And you know what? More than half of those people (54%) will actually click through to the brand's business website and a different 54 percent will land on the brand's Youtube channel, if they have one. (Source: Econsultancy). The opportunities here are endless, you can even have a branded video easily appear on Google search engine results.
Reduces Your Bounce Rate
Online viewers spend 100% more time on websites with videos on them (Source: MarketingSherpa). In other words, having videos on your web pages will reduce your bounce rate. A bounce is when someone visits a website and quickly exits. The longer visitors stay on your web pages, the better your bounce rate and the more business you are likely to generate.
My Last Words….
As you see, the above are key reasons why Video Marketing is important. Start giving your local business a huge profitable boost. We do offer this as a service and can save you the time or commitment of having to do it yourself. If you would like us to help out, get in touch.