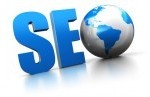 If you are wondering what keyword research tools to use for your local SEO strategies, then this is to outline two main options available to you.  This way, you can be aware of exactly how to properly optimize your local business for the search engines.  So that potential customers can easily find you online.
(1) Google Adwords Keyword Tool
One keyword research tool for SEO is Google Adwords Keyword Tool.  This is where to start especially if you are a complete beginner.  And it's free to use. By visiting this site, you can first select your country location and preferred language.  You can then research on keywords or phrases relating to your local business and what your potential customers are searching for online.
For example, a Plumber based in a local area called Ealing can research on keywords such as "Plumber in Ealing". The Google research results will then appear in columns. The results will confirm…….
(A) whether potential customers are searching for those keywords (Plumber in Ealing) in the search engines
(B) the amount of global and local monthly searches (if any) for the same keywords
(C) the gauge of competition by other businesses (shown in low, medium or high) for the same keywords
(D) 100 extra keyword ideas relating to "Plumber in Ealing".
When using keyword research tools, the advice is to select phrases that have low competition and a good level of local monthly searches by potential customers.
Mainly target phrases relating to your own local area and the nature of your business.
Gather as many relevant keywords as possible when doing your research.  And dig deeper to discover sub-keywords around your main selections. Then optimize them all to generate free traffic from the search engines.  That means regularly include your chosen keywords or phrases  (to read naturally) within related site content, blog posts, articles and so on for SEO purpose.
(2) Google Insights For Search
Another free keyword research tool is Google Insights For Search.  This gives you a more comprehensive and accurate research results.  It gives more detailed information, particularly ideal if you are looking to add a region to a local SEO campaign. You can even compare search interest of several keywords over time in various areas geographically. So, click the above link for further information.
Hope you find these keyword research tools valuable and start applying them to your search engine optimization campaign. It will be worth it in the long run and feel free to leave a comment.