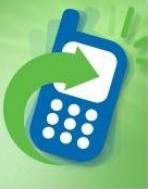 Are you interested in using mobile marketing SMS to effectively grow your business?  Then you will certainly need the services of a top and reliable company.  If you are not already aware, this marketing method is hugely popular nowadays and conversion rate is extremely high. There are many providers out there to choose from.  But it might not be easy finding the right provider for your business.
TextMagic is such a company offering mobile marketing SMS service. But as there are many unreliable providers online, it's important to take the necessary precaution before making an informed choice. Now the question is……..
Why should you put your trust in TextMagic?  And what makes them stand out from other similar companies?  

TextMagic has been providing mobile SMS marketing service since 2001. That's over 10 years credibility to their name with a proven track record. They are based in the UK. And provide highly cost-effective, fast and reliable SMS packages to businesses or clients worldwide.
TextMagic offer a free trial.  You get the opportunity to evaluate how their system works.  And setting up an account is free.  There is no contract to sign, which gives you more flexibility as a customer.   And after making your first purchase of SMS credits and you decide to cancel your account for any reason, they will refund any unused credits.  So, they do offer money back guarantee.
TextMagic provide leads generation SMS Web Form.  By including this web form on your website will help you generate leads such as names and mobile phone numbers of people visiting your site.  Which means you can then develop a massive database of mobile customers and experience quick business growth.
TextMagic provide quick and easy SMS service.  Their simple messanger system enables you to quickly send business SMS text messages from your computer to your customers' mobile phones.   Your customers will receive your text messages in seconds.   And you can even compose text messages of up to 459 characters long from your computer.
You can connect with large groups of people instantly.  You will also be able to receive replies to your text messages if you prefer.  The SMS replies are free and forwarded to your email address or your account message inbox or both. This allows flexible two-way SMS communications between you and your customers.  And you know what else?
TextMagic provide SMS packages to all kinds of businesses. This means through their system, you can acquire highly targeted and responsive mobile phone customers to grow your business……
You can target Local, Regional, National or International customers.  TextMagic provide over 700 mobile networks in 200+ countries.  So, they certainly offer packages suitable for your own business to target the right mobile customers.  The one problem with most other SMS mobile companies is that their network resources are very limited.
TextMagic SMS prices are very low.  For instance, to send a text message online to a local or international destination is really cheap. And their price structure is much better overall in comparison to other similar companies that I've come across.
But what about customer support?  You can email or telephone a representative of the company.  In addition, you can watch video tutorials.  And there are F.A.Q's (Frequently Asked Questions) in their support area to look up answers to your questions.  In my experience, there is nothing out there as the perfect customer support system and that also applies to TextMagic. However, they do have a solid system in place to solve customer queries.
With 10 years stability and proven track record, TextMagic is a mobile marketing company that truly delivers quality affordable service. You are just a few clicks away from using this marketing method to grow your business effectively.  And remember, you can take advantage of a free trial.
To Start Your Mobile Marketing Campaign, Click Here